We Want To Help You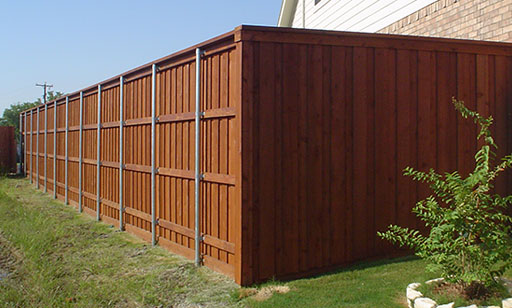 ALL TEXAS FENCE, LLC is dedicated to helping you fulfill your needs, big or small. The owner of our company has over 30 years experience. Our office manager, field representative, and salespeople each have fifteen years of experience.
ALL TEXAS FENCE, LLC is a family-owned business, which started in Houston in 1976. Today we service both the Houston area and the Dallas-Fort Worth Metroplex. We began Metroplex operations in 1983. ALL TEXAS FENCE, LLC serves builders, commercial contractors and personal residences. Our competitive pricing, knowledge, quality workmanship and commitment to customer satisfaction insure that ALL TEXAS FENCE, LLC is the perfect choice for you! We are a member of the Better Business Bureau with an A+ Rating. We'd welcome the opportunity to work with you.
Experts In Our Field
Cliff Davis has over 30 years of service with ALL TEXAS FENCE, LLC. Cliff joined ALL TEXAS FENCE, LLC after graduating from Texas A&M University in 1984. He is committed to leading a company which is dedicated to customer satisfaction, quality, and fast friendly service. He can help you with any size or type of fencing project.
We Appreciate All Our Customers
"All Texas Fence went absolutely above and beyond getting our fence done. We were trying to coordinate all of this while being out of state, combined with getting approvals from the city as well as the HOA. We were not able to be in town for any of this and Mary really handled everything for us. She was so efficient and kept in very close touch during the process. On top of all of that, we had a drop dead date that the fence needed to be completed and All Texas Fence was able to make it happen. VERY highly recommend!"